In its most basic form, tonic water is a carbonated drink that contains sugar, flavours and quinine. More premium versions, such as StrangeLove Tonic Water also contain complex and diverse botanicals that are added to the tonic to make it better suited to specific styles of gin. With so many different new-wave-gins on the market, tonics are following suit, with interesting and eclectic flavours and unique production methods. StrangeLove Dirty Tonic, for example, contains over seven different, distinct botanicals including rosemary, sea salt, lemon oils and orange peel. Discover more.
History of Tonic
In the early 19th century, when big game hunting was still cool and the field of dental hygiene was still in its infancy, the British army seemed to very much enjoy conquering the entire world. At the time however, one of the main obstacles to total wold domination was malaria. To combat the effects of malaria, the British soon learned that the prophylactic, malaria-suppressing properties of quinine - found in its natural state in the bark of the Cinchona tree - were without parallel.
Soon enough, cinchona plantations sprang up all across India and the British officers were issued rations of gin (for morale), cinchona bark (to help with symptoms of malaria) and citrus fruit - usually a lime (for scurvy).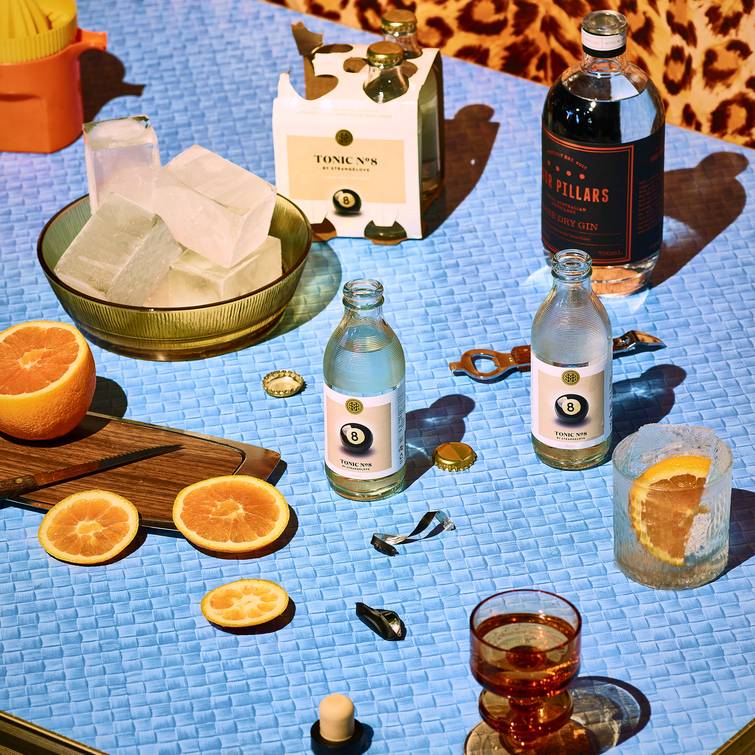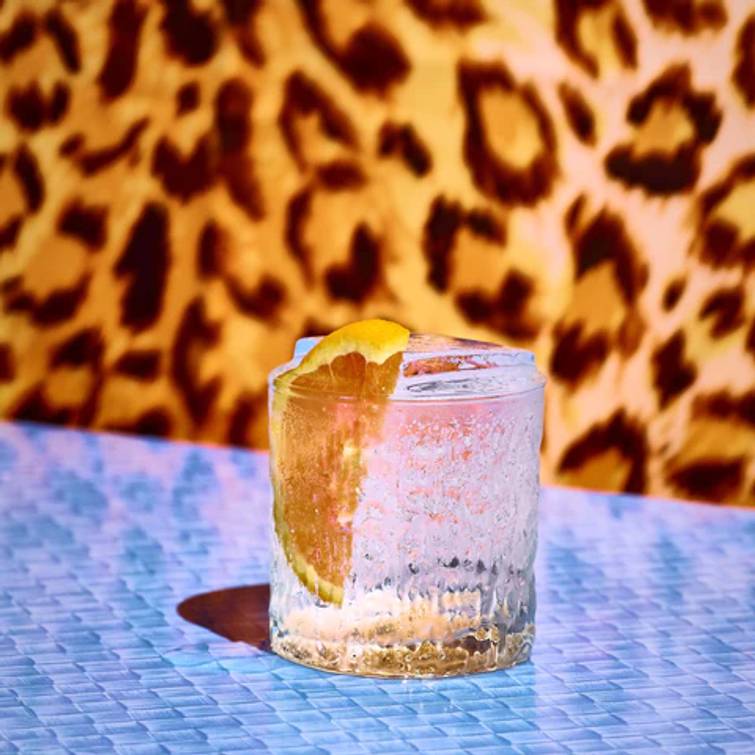 Our Tonic Range
Tonic No.8
Tonic No.8 is our resident all-rounder - a robust, full bodied Indian tonic water designed to pair perfectly with any premium gin. Bitter orange and lemon peel provide a lively citrus zest, while a dash of juniper helps tame some of the more rambunctious, new wave gins. Whilst still relatively dry (8g of sugar/100ml), a unique cinchona blend provides an exceptional finish with a sustained, complex bitterness. We recommend pairing with a premium dry gin, for a perfect and effortless G&T every time. Learn more.
Light Tonic
At only 2.9 grams of sugar per 100ml, this superior, adult tonic is the driest all-natural tonic on the market. infused with a whisper of bitter orange and super premium cinchona extract from Guatamala, StrangeLove Light Tonic provides more room for the complexities of top-shelf gin to shine through. Though perfectly paired with almost any premium gin style, Light Tonic works particularly well with new-wave Australian gins that often use delicate and eclectic native botanicals. StrangeLove Light Tonic has the added benefit of being extremely low in calories (at only 23 per bottle). Learn More. 
Bitter Lemon Tonic
We breathed new life into this long forgotten favourite by bringing together organic lemons, calamansi extract, cinchona and bitter orange peel. Perfectly balanced, the exciting, zesty citrus notes in our Bitter Lemon Tonic Water elevates this old favourite to dizzying new heights. Perfectly paired with a sloe, sweet or fruit-based gin styles. Learn More.
Dirty Tonic Water
This delicate, Mediterranean style tonic is the first carbonated tonic water to use unrefined wildcrafted cinchona bark. The use of the raw bark provides an earthy, sustained bitterness profile that simply can't be achieved with a quinine extract. Finished with hints of rosemary, orange peel and sea salt, this truly unique mixer is best matched with citrus lead or herbaceous gins. Learn more.
How to make the perfect Gin and Tonic
1. Get everything cold - the gin, the glass, the tonic.
2. Use a big block of ice to reduce dilution.
3. Extract oils from your garnish (increase aromatics).
4. Pour on tilt (maintain the carbonation).
5. Enjoy in underpants on a Tuesday afternoon (just because). Learn more.